Listen Back - Profiling Citizen Science Projects CIEEM & ESAI Webinar May 18th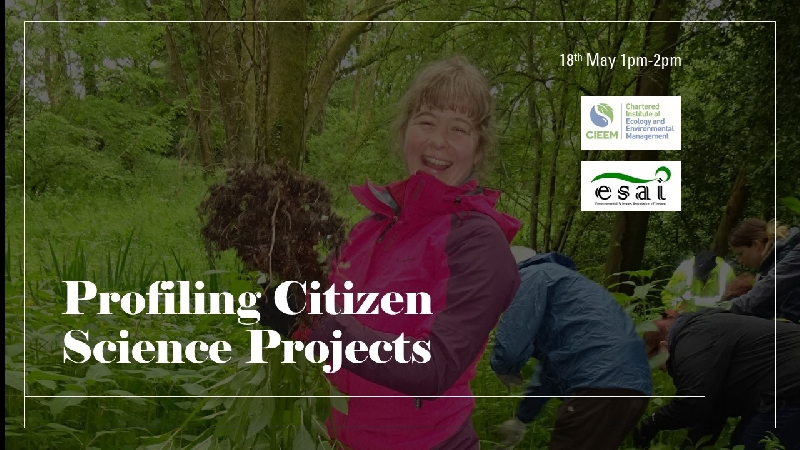 CIEEM is looking forward to running a citizen science workshop as part of the 32nd Irish Environmental Science Researchers Collouqium ENVIRON 2022 conference the end of June. In the run up to this we held a joint online webinar on May 18th with ESAI to profile some citizen science programs you can get involved in.
We welcomed Niamh Roche from Bat Conservation Ireland, to talk to us about the Irish Bat Monitoring Scheme, Gill Weyman from UCC to discuss the All Ireland Ladybird Survey and Elaine O'Riordain from NUIG on the Irish Hedgehog Survey. We were also joined by ESAI Vice-Chairperson Dr Niamh Power who introduced the EPA supported ESAI Grassroots Award an ongoing scheme which has funded researchers to host Citizen Science events in the past.
Citizen science programs offer us a great opportunity to increase your own scientific/ecological knowledge but also to add to the national dataset on biological data and improve political decision making. Many thanks to all the speakers and audience for a well received and very informative event.
If you missed it you can listen back below....