ESAI Nominee to 2021 Honours List: Professor Emer Colleran
The 2021 nomination to the ESAI Honours List is Professor Emer Colleran. The Honours List is to acknowledge those who have contributed greatly to the success of Environ and indeed have been at the forefront of environmental research, debate and policy in Ireland for over 30 years.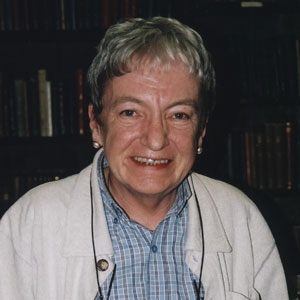 Emer Colleran was a leading microbiologist and one of the State's foremost advocates for the environment, combining a radical energy with scientific discipline and expertise. She was known as a brilliant academic colleague and inspirational teacher and a mentor to a generation of students.
She and her twin sister, Noreen, were among a family of five children born in Ballinrobe, Co Mayo, where her father was a school principal. Her mother died when she was just 11 years old. She attended St Louis secondary school in Kiltimagh, and took her primary science degree at what was then University College, Galway.
During the 80s and 90s Emer was one of the foremost experts in environmental science and a hugely influential biochemist and environmental microbiologist. Until her retirement in 2007, Emer was Chair of Microbiology at the National University of Ireland Galway. Emer was also a devoted environmentalist and heritage campaigner and a member of the Royal Irish Academy. She served as Chair of An Taisce and was a member of the Heritage Council. She was passionate in protecting the environment and Ireland's heritage, most famously when opposing plans for an interpretative centre at Mullaghmore on the Burren.
Emer established the BSc in Environmental Science at NUI Galway and was the first Director of NUI Galway's Environmental Change Institute (now part of the Ryan Institute). She was also an important national influencer and was a member of President Mary Robinson's Council of State.
She was an incredible person who inspired thousands of undergraduates and postgraduates. In this video from the RTÉ archives from 1985, you will witness Emer's eloquence and passion.
Prof. Emer Colleran is a worthy addition to the ESAI Honours List.