ESAI 'Nature is Art' Competition
'Nature is Art' Competition - Following the success of our past ESAI photography competitions from our community, we have revived this competition under the theme of 'Nature is Art' for the summer of 2020. As nature thrives during this pandemic, we want you to submit a photograph which captures your surroundings. This competition is open until the 31st of July. We will be adding all entries to a dedicated Gallery and a panel of ESAI council will select and announce an overall winner in mid-August, and they will receive €200 from EU DEAR Programme (our prize sponsors), free ESAI membership for a full year and the title of 2020 'Nature is Art' Competition winner. To submit your entry, email your photograph to communications@esaiweb.org with the subject ESAI 'Nature is Art' Competition' 2020. Good luck!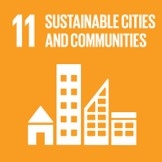 These events are funded by the EU Development Education and Awareness Raising (DEAR) programme (EuropeAid/151103/DH/ACT/Multi) and the Build Solid Ground Campaign, which aims to inform and actively engage EU citizens in actions towards achieving Sustainable Development Goal 11: Sustainable Cities and Communities.