Environ 2023, 33rd Irish Environmental Researchers Colloquium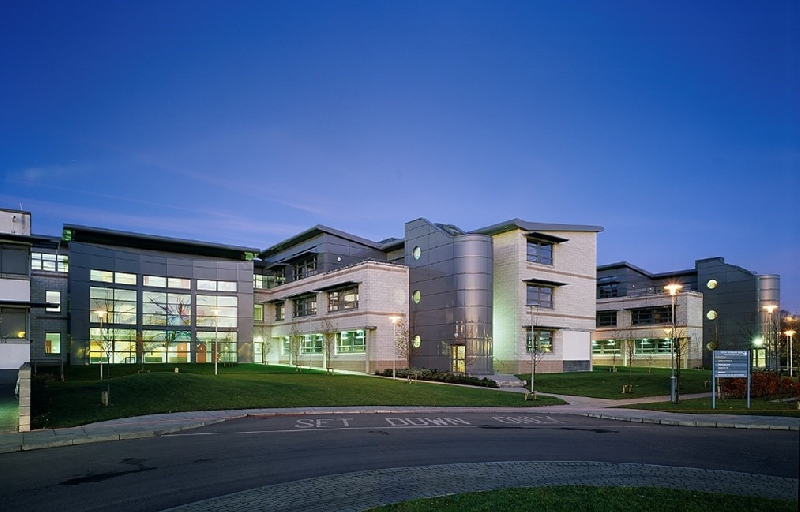 The 33rd Irish Environmental Researchers Colloquium (Environ 2023), a collaboration between the Environmental Sciences Association of Ireland (ESAI) and the Atlantic Technological University (ATU) was hosted at the ATU Donegal campus from the 3rd to 5th April 2023. The event provided an excellent platform for environmentalists at different stages in their research journey to present their findings to a wide audience drawn from academia, government bodies, industry, and the public.

Environ, the longest running and largest forum for environmental researchers in Ireland welcomed over 200 delegates from all over Ireland and beyond with a keen interest in the environment and climate change solutions. It also provided a unique opportunity and a high-visibility platform for young and experienced researchers to present their findings to an audience drawn from academia, government bodies and agencies, as well as industry.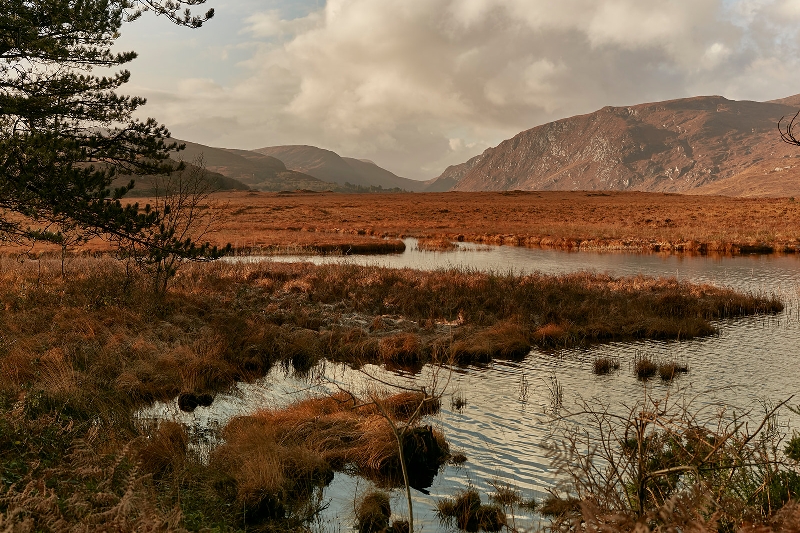 The colloquium commenced on Monday April 3rd with a guided tour of Glenveagh National Park, Gardens & Conservation Projects including lunch. Delegates also enjoyed a leisurely stroll through the park which included magnificent mountain views, pristine lakes, waterfalls, glens, native oak woods, and a picturesque castle with all its original furnishings and had an opportunity to meet Glenveagh's Conservation Rangers, and hear from a representative from the Wild Atlantic Nature LIFE Project

On the opening afternoon there were also two workshops targeting early stage researchers; "Training Analysis and Career Development" (Dr John Bartlett, ATU Sligo) and "Getting Ready to be a Sustainability Professional" (Dr Paul Bolger, Environmental Research Institute).
On Monday evening there was a public debate, and the panel was made up from Dr James Moran ATU Galway, Mr Colm Markey MEP, Paul O Brien, IFA and Dr. Douglas MacMillan, Green restoration Ireland. The panel session and debate were chaired by Dr Edna Curley, Head of Centre at Mountbellew Agricultural College. Presentations from the panel were followed by a lively debate on the current and future implications of climate change on Irish agriculture in the context of reduction of greenhouse gas emissions.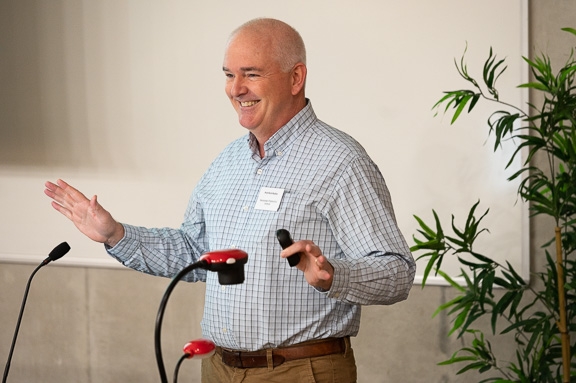 The colloquium was formally opened on Tuesday 4th April by Vice-President for Research and Innovation Atlantic Technological University, Dr Rick Officer, Vice-President for Research, Equality & External Affairs ATU Donegal, John Andy Bonar and ESAI Chairperson, Dr Liam McCarton. This was followed by a plenary talk by the renowned international expert Prof Rick Relyea, Rensselaer Polytechnic Institute, New York, entitled "Understanding, predicting, and mitigating human impacts for a sustainable future".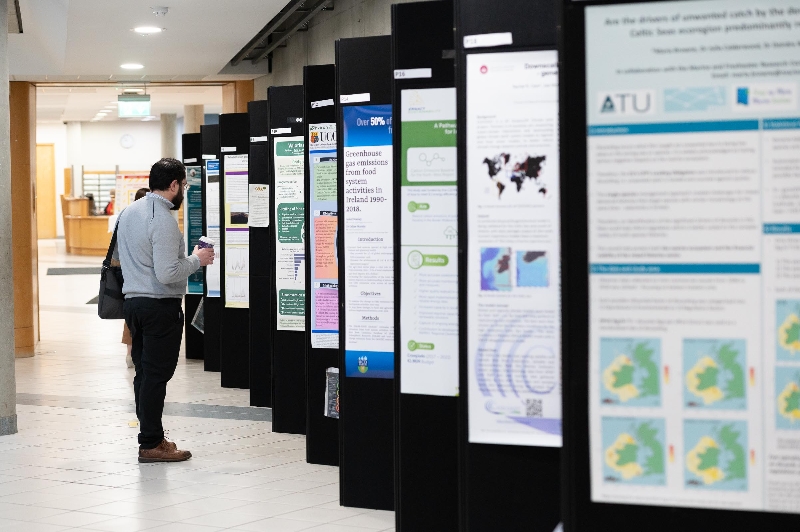 Parallell session in the following themes followed throughout next two days; Marine & Coastal, From Policy to Practice, Sustainability in Education, Water Quality & Environmental Monitoring, Climate in the Balance, Smart Cities, Towns and Villages, Water and Wastewater Treatment, Carbon Capture – Wetland Management, Environmental Challenges, Water For the Future, Circular Economy, Sustainable Land Use, Agriculture & Food, Sustainable Energy, Biodiversity, Ecosystems & Ecotoxicology, Societal Engagement – Working Together, Smart Technology & The Environment, Sustainable Transport. Click here to read the book of abstracts.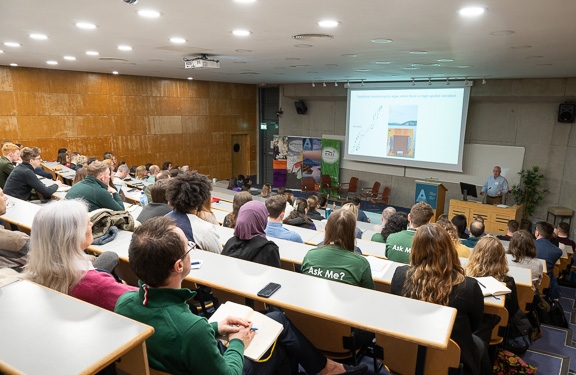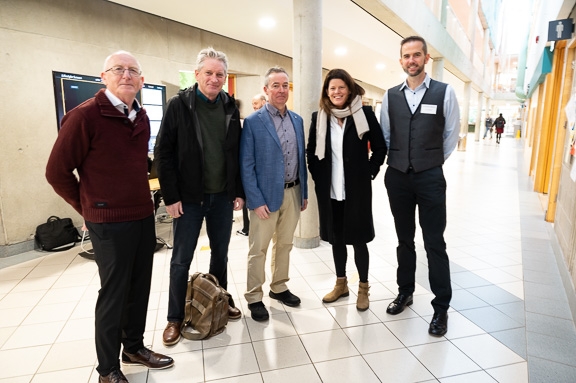 An influential blend of solution focused talks were given by some of Ireland's most accomplished scientists. We were delighted to welcome keynote presentations from Dr Ken Whelan who has worked for several research organisations in Ireland including the role of Executive Director in the Irish Marine Institute. He has extensive international experience and a substantial publication record and has also produced, presented, and scripted many films and videos, magazine articles and is a regular contributor to the Mooney Goes Wild wildlife programme. Also DCU's Professor Margaret McCaul, of the National Centre for Sensor Research. Professor Margaret McCaul's research in environmental monitoring broke through to real world application detecting the over-enrichment of marine water. Another contribution from DCU included Professor of Sensor Science and Materials Chemistry, Dermot Diamond.
Later that evening there was a Drinks Reception & Live Piano Music at the Radisson Blu Hotel, Letterkenny followed by the conference dinner in the Carnegie Ballroom of the hotel.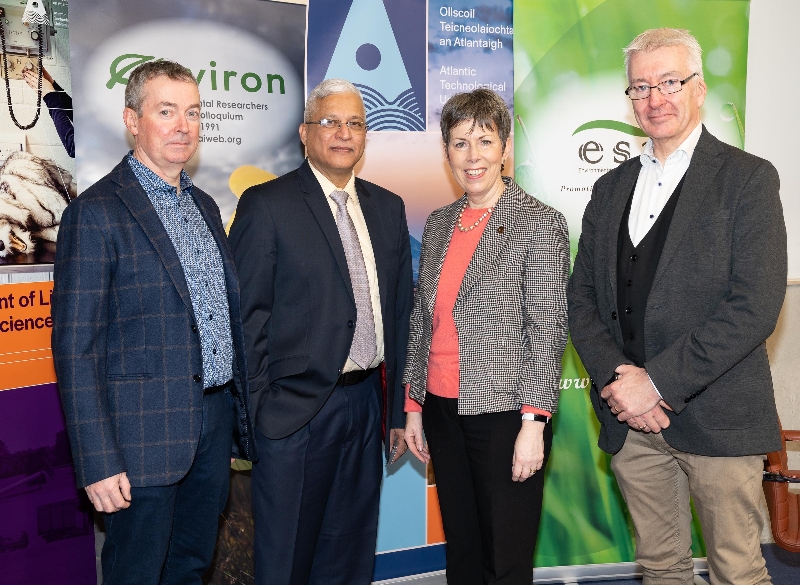 On Wed the 5th of April, Dr Orla Flynn ATU President, delivered a welcoming address. This will be followed by a second plenary session "Valorisation of waste biomass" jointly delivered by Prof Vivek Ranade, University of Limerick and Prof Peter Robertson, Queens University Belfast. Four parallel sessions followed and finally a Prize Giving ceremony & Close of Environ 2023.

There were 12 awards for presentations from a range of different sponsors including, ESAI, CIEEM, CIWEM, CIWM, Foster Environmental Ltd., Environmental Services Ireland, AquaTT, Eurachem Ireland Ltd, Irish Naturalists Journal, Frontiers in Sensors.
We would also like to thank all our event sponsors, ATU Donegal, ESAI, EPA, Amber SFI, Marine Institute, SEAI, CMI, UCD Earth Institute, NPWS, NWRA, Donegal County Council, ERNACT, Cork County Council and the Western Development Commission.

Participants really enjoyed ENVIRON 2023 which delivered an exciting programme which included 2 plenary sessions, 5 keynote speakers and over 150 oral and poster presentations providing fascinating environmental research topics coupled with networking amongst likeminded scientists. We believe the new ideas, innovative eco-friendly technologies, and solutions that were explored can have a positive impact on our climate.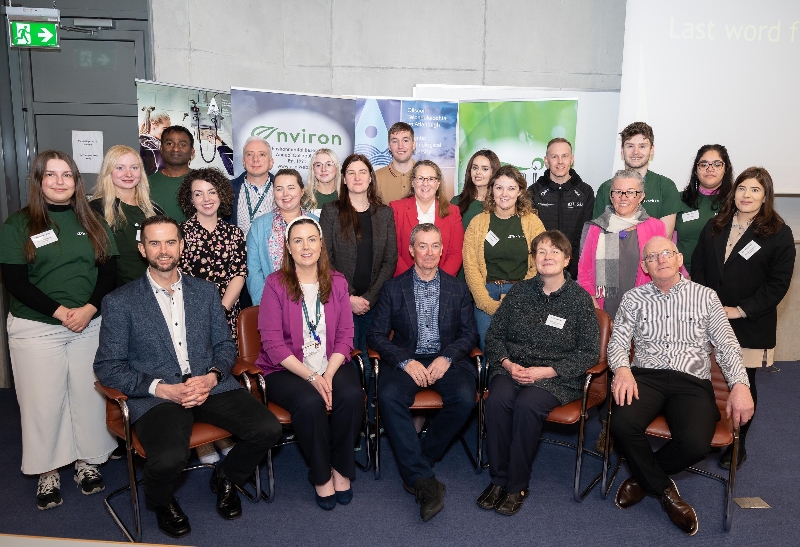 Dr Denis McCrudden & Dr Christopher McEleney
Environ 2023 Co-Convenors, Atlantic Technological University Donegal
Follow us on Facebook | LinkedIn | Twitter for regular updates on Environ 2023 and all other ESAI events and activities.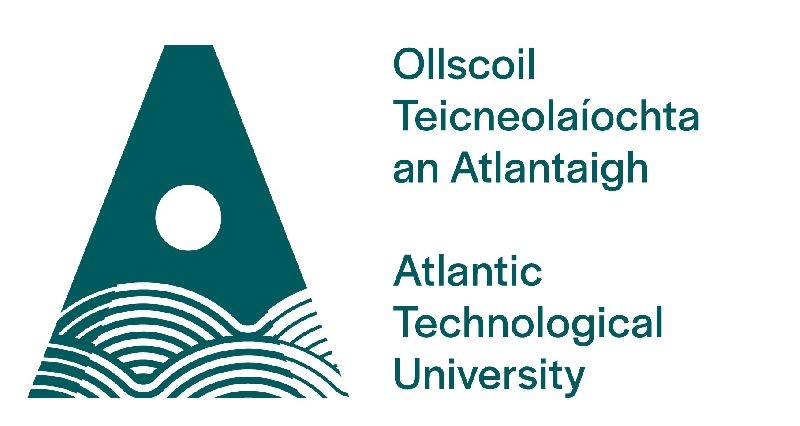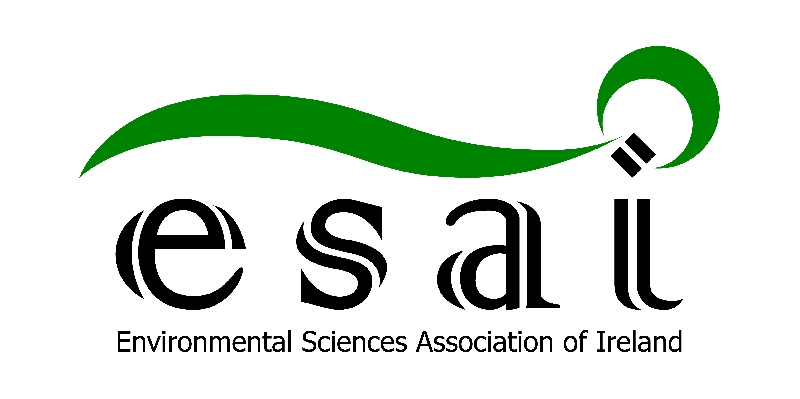 This event is approved for CPD by: